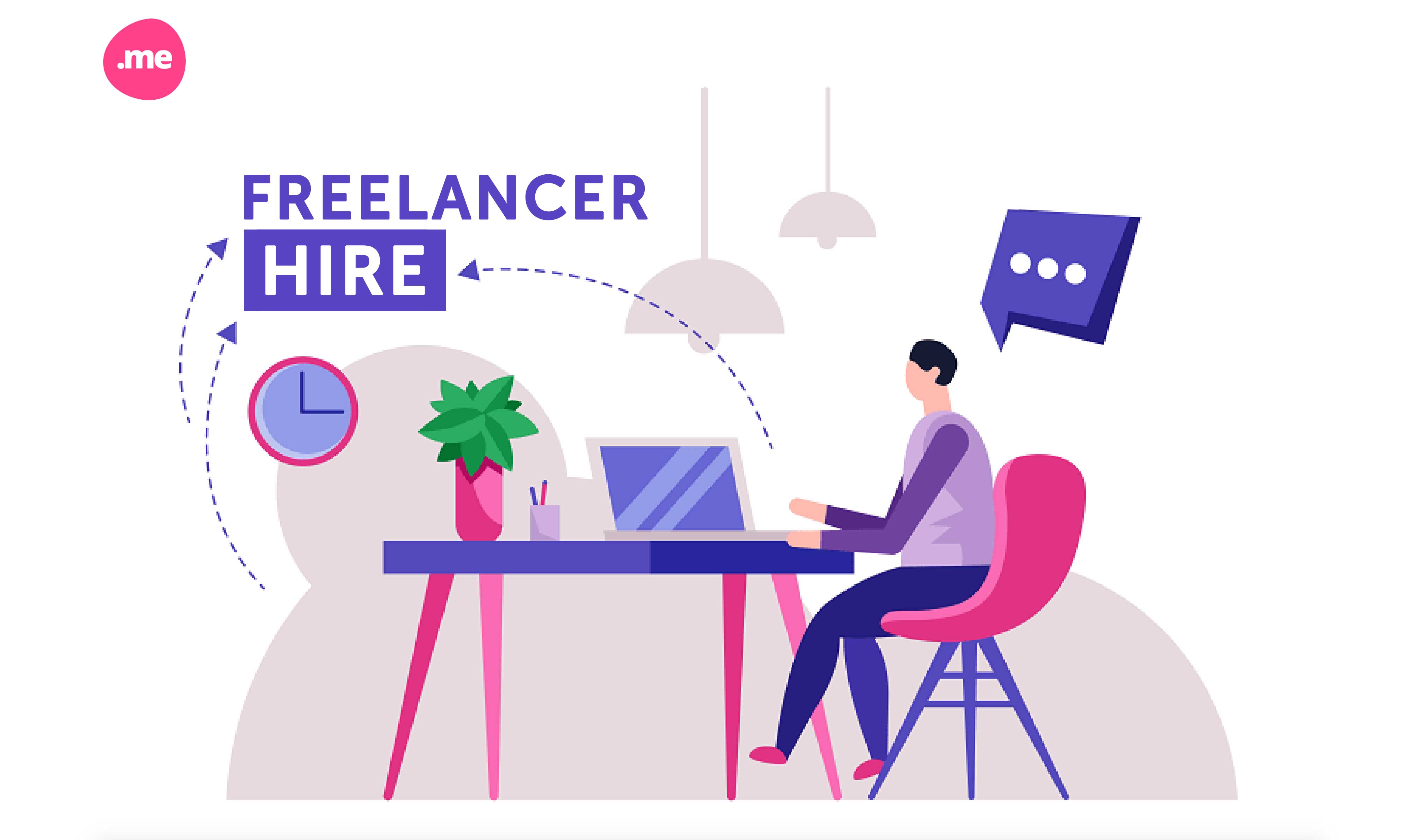 If you're looking for ways to grow your business, developing a new website is a tried and tested method for success. Companies across the globe are choosing freelancer professionals to create websites, design apps, and enhance SEO (Search Engine Optimization). The relationship between companies and freelance web developers benefits both parties; the company can use the web development service to create or relaunch their website instead of increasing company costs through hiring a full time professional, while the freelance web developer will have the autonomy to manage the project flexibly. There are a few considerations you should make before you get in touch with anyone, we've created this simple guide to working successfully with a freelance web developer.
Are you ready to hire a freelance web developer?
The first step is establishing your company's priorities. This means that the freelance web developer can provide you with a realistic time scale, enabling you to plan your new site's launch around other events and services. It also means that the freelance web developer can supply you with an accurate quote for the work they will provide.
Secondly, providing specific details about your ambitions for your new site will enable web developers to allocate the correct amount of time to your project. Allowing enough time for your project to be completed to a high standard is essential for guaranteeing the best possible results. You must provide this information at the start of the process so that the freelance web development service will be able to plan your project accurately.
Establish your company's needs
Create a list of requirements before you search for a freelance web developer. This will enable you to find the correct professional for the project quickly and easily. Does your website need to provide users with advanced cybersecurity, or perhaps you have specific e-commerce requirements? These are just some of the considerations you should make before hiring a freelance web development service. As a general rule of thumb, it's best to be as specific as possible when you're searching for a web developer. If you establish your end goals for the project clearly and concisely, the task will be much simpler.
1. Set clear goals for the web development project
You should start by considering the outputs of your project: what do you need from a freelance web developer? Are there some desirable aspects of the project and others that are essential? Setting clear goals and targets at the beginning of the project will save you time later on. Remember that it's important to reflect on your current digital services and establish how your web development project should be implemented alongside your existing services. Now is the perfect time to set realistic goals within your budget, if this is the first web development project that your business requires, this is a topic worth discussing with the freelance web development service. The developer will be able to walk you through the process and explain the costs and timescale for your brand new website.
2. Look for inspiration online
It doesn't matter if you're unfamiliar with the process of web development, finding examples of how you would like your website to look and function is an excellent idea and it will give the web developer a clearer understanding of your requirements. Take a close look at competitors' sites – and your favorite corporations – for ideas that will help you achieve your ideal website. There are a wide range of digital services available for companies and individuals who want to transform their websites, this is an opportunity to decide what
3. Set a realistic budget for your new site
Secondly, once you've established the essentials for your new website, it's time to consider a realistic budget for your project. If you have a smaller budget, consider which elements of the project are desirable, and which are essential. This is also something you can discuss with your freelance web developer, but you mustn't be trying to overstretch your budget because this can lead to poor quality results. To achieve effective results, it's worth investing fully when you build your company's website, rather than taking shortcuts and easy options.
4. Develop a timeline for your web development project
It's important to remember that before you contact a freelance web developer, we recommend that you schedule a time frame for the work involved and decide when you'd like to launch your new website. There may be an important event which you'd like the launch to coincide with or an important date that will motivate your team. Throughout the web development process, you should maintain contact with the remote freelance web developer, creating a realistic time scale for both parties to work towards. There may be some flexibility within the website timeline but what matters is that you both enter the process with rough dates involved. Your chosen developer may be fitting the website project between other contracts, this is something to consider at an early stage. Some web development projects are urgent, while others may benefit from a flexible timescale and a longer research period.
Understanding web development
Web development is a highly skilled process that requires analytical skills, focus, and a logical approach to building a website. Every website is constructed through a variety of coding languages, these translate to the functionality of the site. Your freelance web developer will support you every step of the way as you work in partnership to optimize your company's website. This will enable your website to flow seamlessly and engages both current and potential customers.
It's good to understand the basics of web development before you start this project. When you build a website, there are two key components: design and code. The web developer will code your site and a graphic designer will curate how it's going to look. As a team, these two digital practitioners will construct a full website, working separately to develop the back-end and front-end of your site.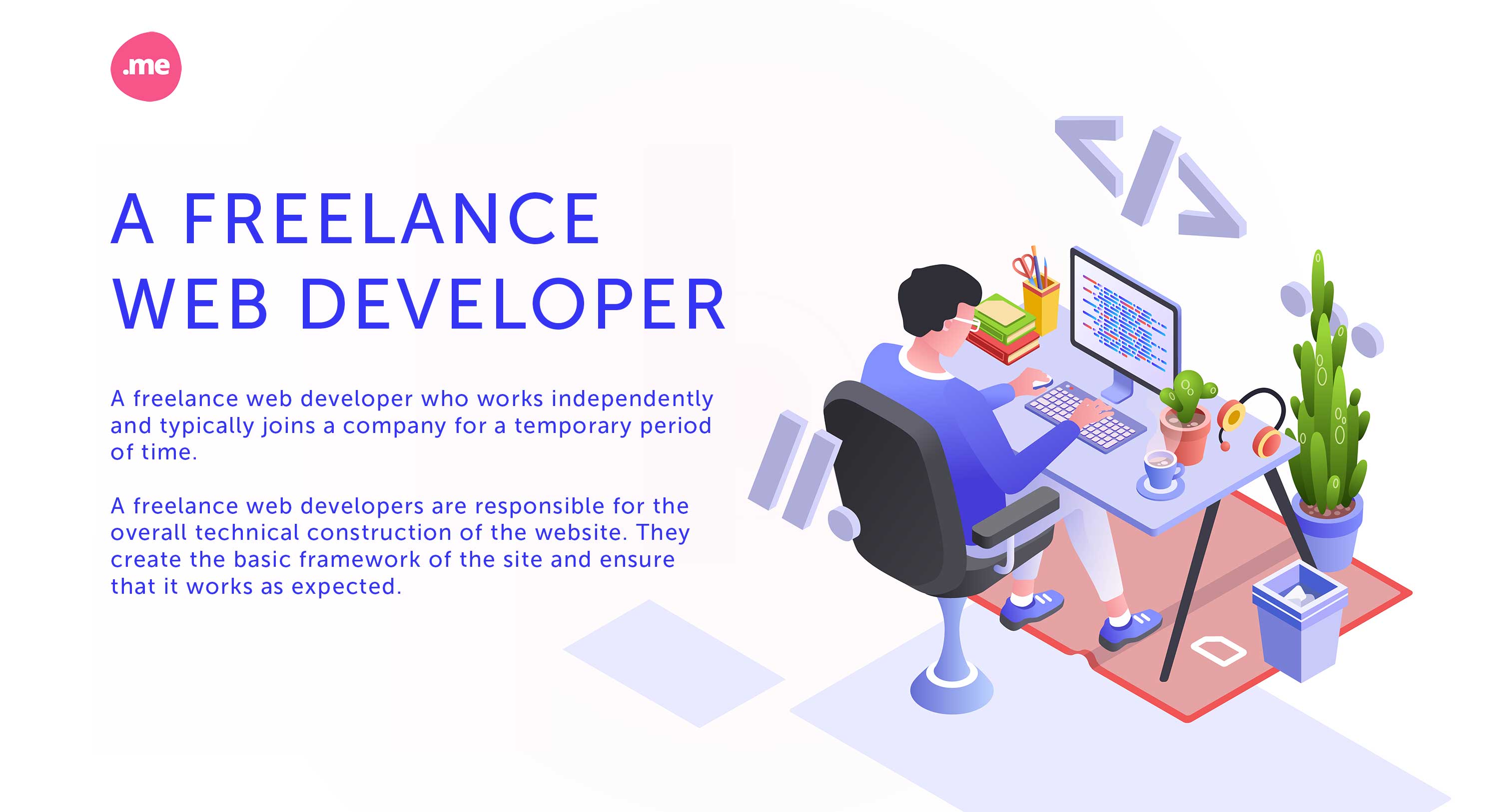 What is a web developer?
A good web developer can build almost any type of website you can think of. Web developers – or coders – are engineers who create the site's functionality by coding in a variety of languages. The most prevalent coding languages include HTML, CSS, PHP, MySQL, JavaScript, jQuery, AJAX etc. A freelance web developer will be able to create advanced websites from a combination of these languages. A website developer will often have a more advanced coding ability than a web designer, enabling you to create complex functionalities for your company's site. Developers are also the experts you will contact if you need to address technical problems. By contacting a freelance web development service, you will be able to find the best combination of freelancers to transform your company's website with ease.
Some developers handle all aspects of a website's construction, and others specialize in a certain aspect of it. Depending on your site's needs, you can choose a remote freelance web developer who is an expert in a specific language, alternatively, you can opt for a more general web developer, who has a wide range of skills. Here are some examples of types of specialized web developers:
Back-end web developers are responsible for the overall technical construction of the website. They create the basic framework of the site and ensure that it works as expected. Back-end web developers also establish procedures for allowing others to add new pages to the website and meet with management to discuss major changes to the site.
Front-end web developers are responsible for how a website looks. They create the site's layout and integrate graphics, applications (such as a retail checkout tool), and other content. They also write web-design programs in a variety of computer languages, such as HTML or JavaScript.
Webmasters maintain websites and keep them updated. They make sure that websites operate correctly, and they test for errors such as broken links. Many webmasters respond to user comments as well.
Web developers are responsible for your website's technical aspects, such as the speed and capacity of the site. Indeed, they will monitor and enhance a website's speed and how much traffic the site can handle. These aren't the only tasks they will manage, web developers may create content for the website, too.
Typical Duties of web developers
Meet with clients or management to discuss the needs and design of a website
Frontend development from the website mockup
Write code for the website, using programming languages such as PHP, MySQL, Javascript etc
Integrate graphics, content, and video into the website
Insert the Analytics code into the website
Website Speed Optimization
Web Security Optimization
Monitor website traffic
When creating a website, developers have to make their client's vision a reality. They build particular types of websites, such as e-commerce, news, or gaming sites, to fit clients' needs. Different types of websites require different applications. For example, a gaming site should be able to handle advanced graphics, whereas an e-commerce site would need a payment-processing application. The developer decides which applications and designs will best fit the site.
Reasons to choose a freelance web developer
Many of the world's largest and most profitable corporations will hire a freelance web developer to ensure that their site offers cutting-edge functionality and advanced features that create an impact on users across the globe. Regardless of the size of your digital team, a freelance web developer will have the ability to inspire your employees, while they building an impressive website to engage with both new and existing customers. Indeed, around 10% of web development professionals work on a freelance basis, so you won't be limited when you make this important choice.
1. You'll face fewer overheads
Firstly, if your business has more regular outgoings, there is an increasing pressure on the company to earn a higher gross profit. This means that your company won't be able to take as many risks and you may not be able to grow your business as quickly as you'd like. Hiring a web developer on a full-time contract will come at a substantial cost and you may not need their services once the website has been launched. Therefore, hiring a freelance web developer will reduce costs because you will only be paying for an agreed service.
2. Lower costs for your company
Secondly, recruiting new members of staff is one of the most costly elements of running a business. When you are hiring a freelancer, you don't have the extra costs associated with hiring a new employee. These include medical insurance and redundancy packages. However, if you employ a web development agency, you will also incur management costs. Therefore, hiring a freelance web developer is an excellent choice for many reasons – not just that you'll end up paying less for a high-quality service.
3. Greater agility when building your site
If you have a project in mind, you can hire a freelance web developer to start the project immediately. This project can flow quickly and seamlessly in the hands of a trusted freelance web developer. Meanwhile, you can relax in the knowledge that the website is being developed while you can continue to run your business. It's important to regularly check-in with the development and maintains contact with your remote freelance web developer to ensure the project is on track. Hiring a freelancer can also be motivating for your team, this is because the web developer will move the project along at a fast pace, bringing fresh, new ideas to your company as they work alongside your digital team.
4. Direct communication with the website developer
Hiring a freelancer is simple: there's just one person you need to communicate with. Working directly with a web developer results in an easy and effective working relationship. Companies are choosing to hire more freelancers for web development projects because it's easy to communicate with an industry-standard professional than it is to deal with large web development companies and design agencies. Indeed, you will be dealing with one freelance web developer, therefore you must choose someone who specializes in the type of site you need and who can manage your company's technical requirements.
5. Choose from international professionals
The benefit of working with a remote freelance web developer is that you can hire talented workers from across the globe. This means that you can choose from a freelance web developer from Canada, or elsewhere in the world. Many freelancers have worked for multinational tech companies and they're now interested in working independently on separate projects for individual clients. Previously, there was a limit to who you could hire for your website relaunch. Location is now irrelevant which means you can choose from some of the best developers – even if they live thousands of miles from your head office.
Tips for finding the right freelance web developer
There are many reasons for employing a freelance web developer, but you must hire the right person for the task. It's important to remember that web projects vary in complexity. Therefore, taking the time to assess whether a remote freelance web developer will be able to complete your website transformation to the quality you require is essential. On the other end of the scale, if your relaunch project is relatively simple, it's worth hiring someone with a reduced skill-set, even if they don't have many web development projects behind them. Indeed, the cost is not the same as the value.
1. Assess your website requirements
Firstly, it's important the process with a clear understanding of your desired outcomes from the website transformation. Before you contact a freelance web development service take some time to review your company's current website and highlight elements that you like about it while noting down the areas that need improving. The complete freelance web developer you hire will be able to work more efficiently if they have a clear idea of what you require from the task. You must try to be as precise as possible when you're assessing what you need from the project. Once you know exactly what you want, you will be able to select a remote freelance web developer who is equipped with all the correct skills for the website relaunch.
2. Review their portfolio and experience
Secondly, the easiest way to decide whether a freelancer is right for the project is by looking at their past work. Browsing through a potential candidate's portfolio and asking them to provide further information about their experience is an acceptable thing for a prospective employer to do. This process may even inspire you to develop your ideas about what the website relaunch could look like for your company. You could even search for a 'freelance web developer near me' if you require a freelance web developer who's local to your business. This can be beneficial if you require face to face meetings and need to communicate with the developer regularly.
3. Consider international freelancers
There are unlimited bonuses too, one of the biggest benefits of hiring a remote freelance web developer is that you can hire some of the most talented individuals from across the globe with the click of a mouse. There is a vast range of benefits when you hire international freelancers and these include more reasonable prices and gaining knowledge from other countries. If you decide to hire a freelance web developer in Canada, they will have specialisms that web developers from other countries may not have. It is important to ensure that you will be able to communicate with whichever freelance web developer that you choose.
4. Prioritize good value over price
When it comes to choosing the right freelance web development service for your site's transformation, remember that price and value are very different. One freelance web developer may be more expensive than another, but their rate will be based on a combination of their coding knowledge and years of experience. When you are paying an individual per day, you are paying for their expertise. Of course, you will need to consider your budget and needs when you begin your search for a trusted freelance web developer, but once that has been established you should explore the options available within your price range. There may be an extremely cheap deal available online, however, this will not necessarily achieve the best result and you may be disappointed when you are relaunching your website.
5. Look at previous customer reviews
Now you need to take the first steps towards deciding if you've found the best freelance web developer for your website transformation. If you want to make sure you're hiring a trusted freelance web developer, it's easy to browse through their recent projects online. You'll be able to browse testimonials from previous employers, too. If you've found a freelancer who suits your job description, but you're not sure whether to hire them, finding out how they've worked alongside other businesses is a great way to guarantee they're a good fit. Spending some time reviewing previous customers' testimonials will help you find the perfect freelance web developer for the task at hand.
How to work with a freelance web developer
Working with a freelance web developer is different from working with a permanent member of staff. The website developer won't have any previous knowledge about your company and the way that it works. This means that communicating effectively is essential to a healthy and free-flowing working relationship. It's important to ask questions early on in the process, to avoid confusion or duplicated work. A lack of communication can become a costly endeavor for your business. Approach the task with an open mind and listen to your remote freelance web developer's advice and opinions about the new website. Honest communication is the key to a good relationship with any freelance professional, whether they are building a website or maintaining your social media channels.
1. Establish priorities for the web development project
Once you begin working with your chosen freelance web developer, establish your priorities for the website at an early stage. It's important to consider what the most important functions for the new website will be and initiate whether the developer can complete the task in a realistic timescale. This is part of the open and honest dialogue required to work efficiently with a complete freelance web developer on your company's website.
2. Maintain effective communication
Surely, there's no reason why you can't keep in contact with a remote freelance web developer, even if they are working on the other side of the globe. The way to do this is by regularly organizing meetings with the web developer. This will enable you to fully understand how the project is being managed and give you peace of mind that the task is being carried out efficiently. These meetings are the best time for you both to raise any concerns you may have and ask important questions so that the web developer can concentrate on completing the task between meetings without any distraction. There are many ways that you can maintain contact without being in the same physical location, such as free VoIP services. You can work with a freelance web developer in Toronto with ease from anywhere around the world.
3. Approach the process with an open mind
You may have a vision for your company's website in mind: a website that will impress your clients and boost your business, complete with a wide variety of features and a bespoke interface. The reality of creating your ideal website, however, may be more complicated than you'd hoped. It's important to approach working with a freelance web developer with an open mind. There may be practical limitations and some changes to your initial ideas. In these circumstances, it's always worth listening to the opinions of a professional about how realistic your ideas are and whether they will fit with the structure of your company's website. Every homepage is unique and what works well for some websites may not be suitable for your own.
4. Consider their concerns
Finally, it's important to remember that your trusted freelance web developer has worked on a wide variety of websites and can bring knowledge from years of experience and multiple projects. That's why you should listen to their opinions about creating the site and respect their expertise. Although this may not fit with your vision, it is guaranteed to help you avoid any technical issues or blocks further along. Your complete freelance web developer has only your best interests at heart and will advise you professionally while creating the most suitable website for your company.
5. Sourcing a graphic designer
It's important to hire two specialists to relaunch your website – your trusted freelance web developer will code the site, while a graphic designer will create the look of it. There are a few ways that you can find a freelance graphic designer, if you don't already have a preferred candidate for the role, you can discuss this with your freelance web developer, to see if they have any contacts or colleagues available. By selecting two freelancers who have previously worked together, you can ensure a harmonious workflow.
Tips for a successful website
Your freelance web developer will support you as you transform your website and engage with existing and potential customers across the world. A successful website is characterized by its simplicity, usability, and responsiveness. While you are monitoring the progress of your new website, check how the site looks on your phone. Most people access websites for the first time on their phone and if your site has an impressive impact on a computer monitor, but doesn't work properly on a mobile screen, you will fail to engage with your website's users. Here are four principles to establish while you work with a remote freelance web developer to transform your company's website:
1. Prioritize Simplicity
Firstly, the most effective websites all have one thing in common: simplicity. It can be tempting to fill the homepage of your website with all the goods and services that your company provides. However, maintaining a visual hierarchy and implementing a grid system is essential for an effective website. Indeed, you should use your company's homepage to showcase a handful of the best services you have to offer potential customers.
2. Develop a clear navigation system for your website
Secondly, users must be able to find their way around quickly and easily. This means that a coherent navigation system should be devised by your freelance web developer and it should be regularly tested throughout the process. You should never assume that users will be able to understand how to use your site, this is why testing your new website at each stage is one of the most important parts of the web development project.
3. Make sure your site is mobile friendly
Responsive web design will help you to engage with users effectively. This means that the mobile-optimized website is as important as the version created for a monitor. Your freelance web developer will be equipped with the skills to conceptualize a website that's as effective and user-friendly on a phone or tablet as it is on a widescreen.
4. Regularly update the content
Finally, compelling content is the key to any successful website. While your remote freelance web developer is building your website, your team should be developing a content plan for the new website. Your website is a platform for engagement between you and your customers, therefore you should utilize the potential it has by only uploading relevant and engaging information. This is also important for enhancing the SEO (Search Engine Optimization) of your site.
And finally…
Working with a freelance web developer to transform your company's website is an exciting process. It will give you the opportunity to communicate your company's web design needs directly to a talented developer, while monitoring the web design process. This guarantees great results for any website transformation project.