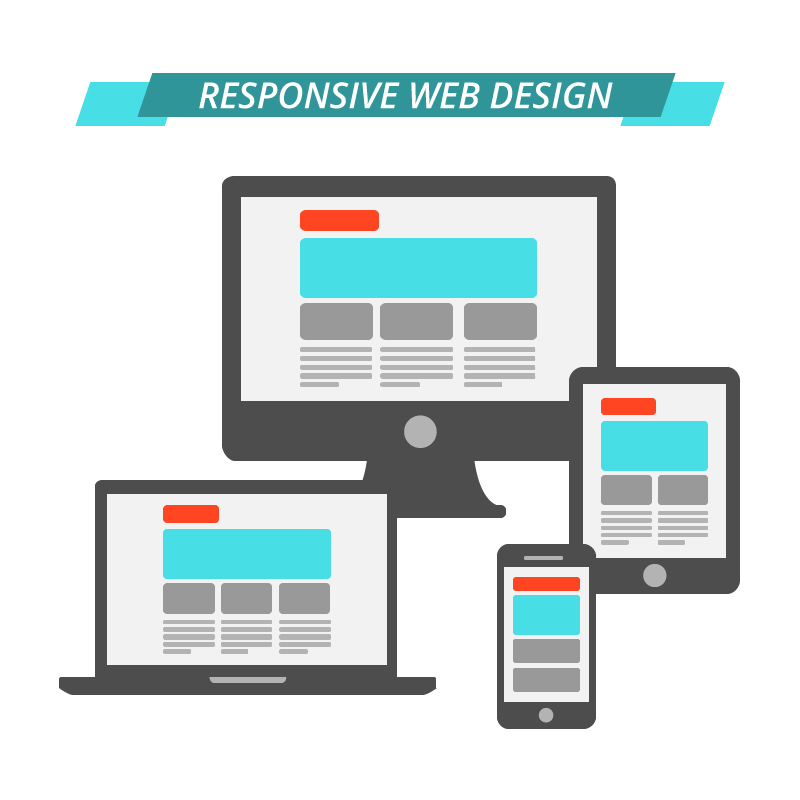 Nowadays, there are a vast number of different devices available with the capability to browse the internet. Gone are the days when pretty much everyone was accessing your site on their desktop computer. In fact, a little over half of all people say that the main device they use for browsing or product research on the internet is their mobile device. That's a huge chunk of your potential customers. Many people even admit to taking their smartphone into the bathroom, so this tells you everything you know about the status of importance people place on their mobile devices. However, many small and growing businesses have not adapted their website to be mobile-friendly. This means that they are missing out on a whole host of potential customers and potentially holding their business back. So, why is mobile web design so important? Read on for our top reasons.
Mobile responsive design provides a better customer experience
If your website isn't optimized for mobile users, this means that the page can't adapt properly to fit their viewport. This then requires the customers to resize aspects of the page manually, and can make your page look less professional and make navigation harder. Therefore, a website that can respond and adapt to different viewing devices provides a superior customer experience. When your site looks slick and is easy to navigate, potential clients are far more likely to stick around and browse your site for longer.
Following on from our previous point, customers who enjoy using your site and find it optimized for their devices, they're less likely to navigate away from your site quickly. On the other hand, research has proved that mobile users don't tend to hang around if a site isn't adaptable. If they have to resize elements of the sites or experience slow loading times, they're likely to go elsewhere. Therefore, a mobile responsive design leads to lower bounce rates. This is important for maintaining a good SEO ranking.
Responsive mobile design saves time and money
The alternative to having one mobile-friendly site is having a desktop version and a separate mobile version. However, this means that you have two separate sites to design and maintain. True, designing one adaptable site may cost a little more and take a little longer at first. However, once it's up and running, you'll only have one site to maintain and update. This will save you both time and money in the long-run.
Mobile-friendly sites improve your SEO rankings
Mobile responsive websites tend to improve your SEO rankings for a variety of reasons. First of all, having a separate mobile version means that you will have duplicate content across your two sites. This can lower your SEO rankings. Also, responsive sites tend to have lower bounce rates. This is another key factor affecting your overall SEO ranking. All in all, mobile responsive websites feature highest on SEO rankings. As most of your online customers will most likely be finding you through a search engine, the importance of SEO can't be underestimated.
When you have just one responsive site instead of two versions, this means that your team will only need to maintain one site. This saves businesses a considerable amount of time and money that could be better spent elsewhere.
Mobile web design helps you reach a more diverse audience
Research has shown that certain minority groups are far more likely to use a mobile device exclusively to access and browse the internet than the rest of society. Therefore, if you only have a desktop version of your site, you are excluding these groups from accessing your website and becoming potential customers. Using mobile-friendly web design for your site ensures that you can reach the most diverse audience possible.
More and more people are shopping on mobile devices
If you are selling a product via your website, consider this incredible statistic: 80% of customers use a mobile device to check out product reviews before making a purchase in a bricks-and mortar store. Also, 62% of those who own a smartphone used it to buy at least one product within 6 months. Therefore, online retailers big or small should be optimizing their websites for use on mobile devices. Otherwise, these potential clients will simply go to a competitor who does have a mobile-responsive website design.
Mobile-friendly web design future-proofs your business
Mobile devices aren't going away. In fact, the number of people using mobile devices to access the internet is constantly increasing. In short: mobile web design is the future if you want to make yourselves accessible to absolutely everyone. Eventually, it's highly likely that businesses without a mobile-friendly site simply won't be able to keep up because their sites can't be viewed properly by the majority of users or because their SEO rankings plummet.
Also, anyone remotely interested in tech can't have failed to notice the rate at which companies are releasing new mobile devices to the market. The choice and range of smartphones and tablet devices has completely exploded in the last few years, and this is unlikely to slow down anytime soon. Who knows what weird and wonderful devices will be on the market in just a few years. Furthermore, people who buy these devices will expect sites to be responsive to their device and viewport. Therefore, to keep up in this ever-changing world, your best bet is to opt for responsive mobile design for your website.
As you can see, mobile web design is extremely important for anyone designing or maintaining a website for an online business. Not only will it improve your SEO rankings, but it will provide a more seamless and professional experience for your customers. Businesses looking for longevity in the website should also be looking towards mobile web design to ensure that their site can adapt to whatever the tech market throws at it. As an experienced Freelancer Web Designer in Montreal can assist you with all aspects of designing a mobile-friendly site for your business. Please just drop me a message via my contact page